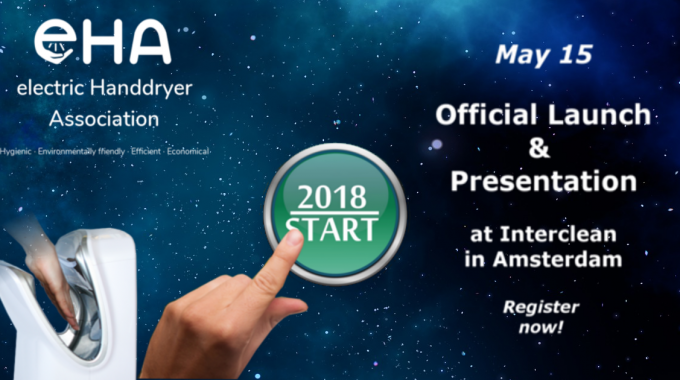 Sign up: eHA launch event May 15
eHA is taking the next step on May 15th at the ISSA/INTERCLEAN Exhibition in Amsterdam.
On this day eHA is going be officially founded and launched as an international association representing companies from the electric hand dryer industry.
Therefore we will have an exclusive meeting with companies who are interested in joining us.
After this we are going to present all members and our aims during a public event.
You are interested in attending one or both events? Please let us know and sign up! We will send you the time and location at the exhibition as soon as possible.