Best Restroom Map – find and share satisfying and sustainable public toilets
Send us Places/Pictures of clean & modern public restrooms on

…and help other people to find them on our map!
We all know this problem: You need to visit a public restroom and the place is just a mess… Dirty toilets, paper towels are lying on the floor, no soap, you can't dry your hands and the provider does not care.
How can we change this, that many public toilets are dirty?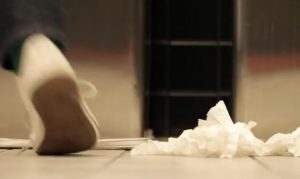 There are providers who increasingly do care about their toilets!They clean them regularly. In addition they installed modern electric hand dryer to avoid paper on the floor providing a hygienic, efficient and reliable way to dry your hands.
By doing so, they show how much they esteem their clients and that they care about the environment by saving paper and energy.
Help us to motivate more providers to improve their toilets!