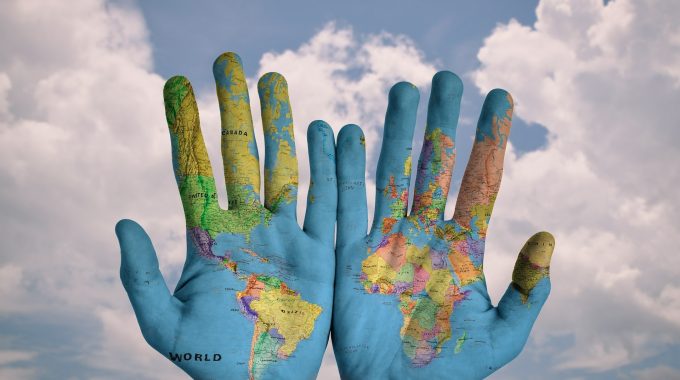 eHA PRESS RELEASE: World Hand Hygiene Day 2020 – Electric Hand Drying Provides Solutions
To mark WHO's World Day of Hand Hygiene (5th May), the electric Handdryer Association (eHA), the official body that represents the global hand dryer industry, shares its key facts to help the public understand the importance of thorough hand drying as part of the hand washing process – particularly during the pandemic. Correct hand hygiene safe lives.
Many times, during the last months, it has been shown that hygienic hands can make the difference. To fight false information, eHA has built a web-site on what is claimed and what is true with regard to electric hand drying and thus hand hygiene.
Third Party Approval
Organizations such es WHO, CDC (Centers of Disease Control) and Johns Hopkins Medicine clearly state: Hand Dryers = Hand Hygiene. Correct hand hygiene has five steps: Wet, lather, scrub, rinse and dry your hands. WHO states: "Once your hands are cleaned, you should dry them thoroughly by using paper towels or a warm air dryer." As an industry association, eHA supports health organizations such as WHO by providing information at all levels of the health system. People working in the health sector are challenged most. They need to protect others and themselves. Policy-makers need to act on relevant science and facility manager have to provide best hygienic standards possible.
Trudi Osborne, marketing Manager of Airdri and chair of the eHA marketing committee comments: "The World Health Organisation's World Hand Hygiene Day is critical in reminding the public that good hand washing helps to maintain healthy societies, and this message has never been so important as it is right now."
Advantages of electric hand drying
Electric hand drying has major advantages compared to other ways of drying hands: They are highly efficient and, thanks to HEPA-filters and anti-bacterial coatings, a very hygienic hand drying choice. They also provide considerable environmental benefits when compared to the use of towels and are hugely economically advantageous.
"The role the hand dryer industry is playing in the battle against COVID-19 cannot be underestimated. Effective drying is key element in the overall hand washing routine as recommended by WHO – washing regularly for a minimum of 20 seconds, and then drying completely with a paper towel and hand dryer – and it's satisfying to see the huge technological developments our industry has made in creating products that dry hands effectively, quickly AND hygienically come into play when needed most", Osborne points out.
About:
Companies supporting the alliance »electric Handdryer Association – eHA« are representing an efficient, sustainable and innovative market. Modern products in the air-based hand drying business are characterized by being environmentally friendly, efficient, and economically attractive. Together we make electric hand drying the leading system!
Press Contact: Udo Sonnenberg, Phone: 0049 30 20218804, E-Mail: mail@handdryerassociation.org
Corona-Check-Site: https://handdryerassociation.org/corona-check-on-electric-hand-dryers/