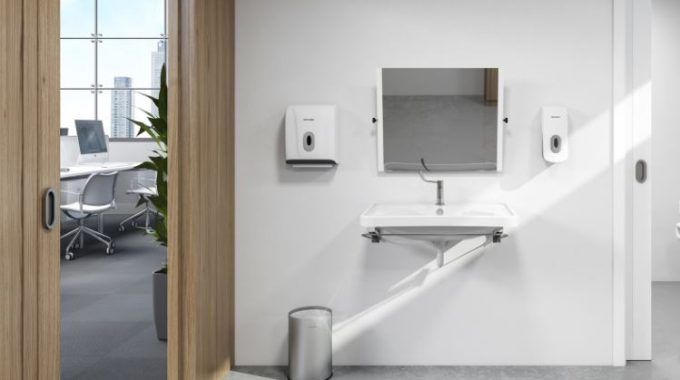 Equipped and safe offices: Adaptability, harmony and comfort
Two years after the covid19 pandemic hit, the progressive return to the offices is starting (again). But of course the pandemic has left its mark on the way you interact, not only with others but also with the public spaces you use: offices, administrations, hotels, hospitals, shopping malls, etc. No one doubts the need to maintain hygiene, distances and spaciousness of spaces. 
Adapting your office is key to protecting the safety and health of the entire workforce. But as our member Genwec points out in a recent article, it is not only that, after these two years, the spaces take on vital importance. We need places that breathe innovation, collaboration, concentration, productivity and inspiration. We need flexible spaces, multipurpose furniture and equipment, safe facilities to offer an experience of comfort, health and well-being for all users.
You should follow Genwec's tips for choosing bathroom accessories:
Measure the space you have and the arrangement of the furniture.

Start with the basic accessories (faucets, shelves, towel racks, mirrors), continue with small accessories (soap dispenser, glasses, toilet paper holders, brush holders) and finish with some decorative elements, depending on the style you want to give it.

Choose the lighting accessories, they are the ones that most influence the transformation of the bathroom.