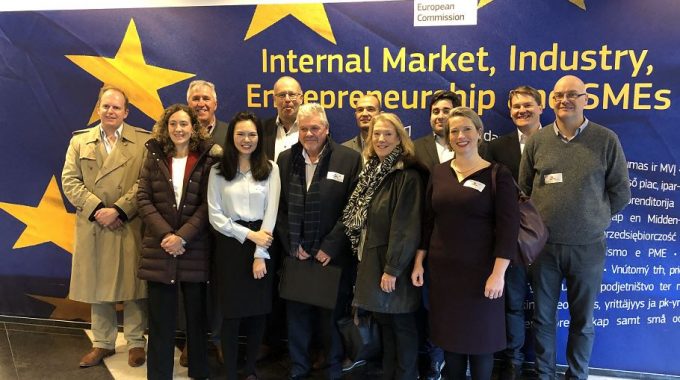 Second stakeholder consultation meeting at DG Grow
The aim of the preparatory study is to analyse the hand dryers product group for the creation of EU sustainable product measures namely Ecodesign and Energy Labelling. The study will investigate the potential for the environmental improvement of hand dryers, including aspects relevant to the circular economy. During this process, there were forseen two stakeholder consultations. The first took place in January this year.
We again did talk about many aspects of drying hands electrically. One of our members made a core point: "I understand your point on not taking into account paper towels, but it does have an effect that there is a 100 percent substitute product – affects stocks, usage etc. We were always skeptical that the stock estimates are too high." All eHA-Members got a paper of minutes from eHA and will still receive some more material from ICF. At the moment, two last tasks are into discussion: 6 and 7. You`ll find all documents on the ICF-Webside. The consultation process for this preparatory study will end in January 2020. The final results are expected for spring 2020.
No matter how the final recommendations to the new EU-Commission will look like. The discussion on how effectful electric hand drying can contribute to saving energy and thus saving ressources will go on. eHA-Members are willing to drive electric Hand Dryging towards the leading system of drying hands – clean, hygienic, efficient and environmentally friendly.