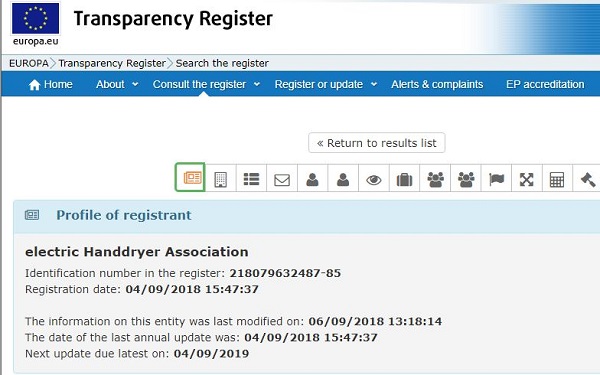 eHA now in EU Transparency Register
eHA is now registered in the Transparency Register of the EU. Thereby, eHA became an official interest group that represents our industries' views at consultations, stakeholder meetings and other kind of interactions with EU institutions. In addition it is very important for us to support the EU in its effort for a transparent decision-making process.
The register, which is operated by the European Parliament and the European Commission, gives detailed information on each recorded organisation and its aims and interests, in order to encourage EU citizens and interest groups to participate in the democratic life of the EU. Because the representation of specific interests is a legitimate and necessary part of the decision-making process to make sure that EU policies reflect citizens' real needs.
On the register's homepage you can now search for eHA or any other organisation and learn more about their interests, the persons the lobby group represents and the budget they have to pursue their interests. Moreover, the Transparency Register has a new feature that lists every meeting a organisation had with Comissioners and their closest advisors.
Follow this link to view our entry.