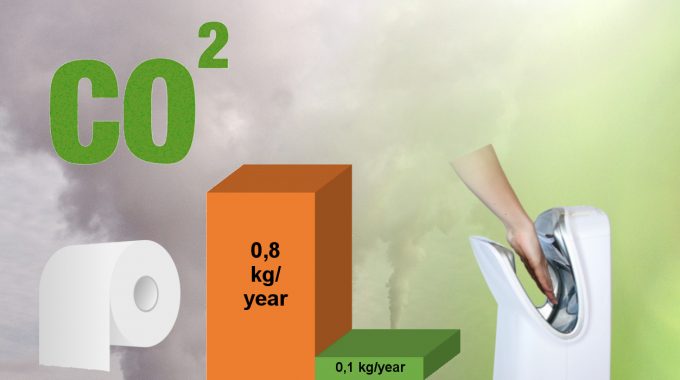 EU citizens increasingly concerned about climate change – How electric hand drying helps
According to the latest Eurobarometer EU citizens are increasingly concerned about climate change. Reducing waste and CO2 emission is seen as the most important actions. Representing companies from the hand dryer industry we raised the question: How can electric hand drying help?
The answer is quite simple. Every place with freuquently used toilets like public facilities, but also shopping center, restaurants and others can make an important contribution. Various independent life cycle analysis compared electric high speed dryers and paper towel dispensers regarding sustainability, CO2 emmission and cost efficency. They all came to the conclusion using high speed dryers has much less environmental impact than consuming paper towels.
For example an average paper towel dispenser produces eight times more CO2 emmission per year than a starmix hand dryer.
[urlpreviewbox url="https://ec.europa.eu/clima/news/eu-citizens-increasingly-concerned-about-climate-change-and-see-economic-benefits-taking-action_en/?pk_campaign=DGEnergyNewsletterOctober2017″/]