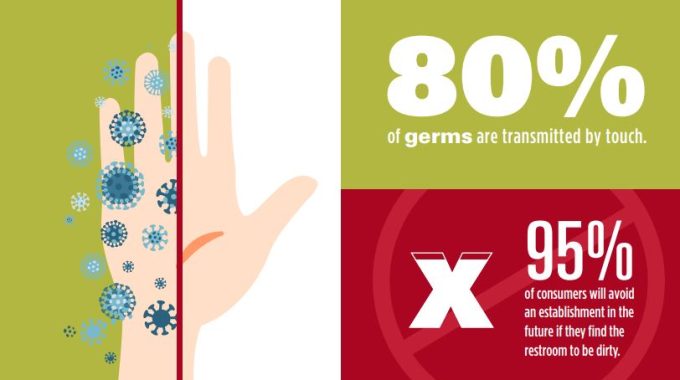 Upgrade Your Restroom with Hygienic Hand Dryers
Over the past two years, the COVID19 pandemic has placed a great emphasis on the importance of sanitation and hand hygiene. And for good reason—properly washing and drying your hands helps to reduce the likelihood (CDC) of passing on these dangerous germs to others or even getting sick yourself. 
Did you know that 80 percent of germs are transmitted by touch? This is why touchless solutions in commercial restrooms are of utmost importance to keep people safe from potentially dangerous diseases. With that in mind, a push-button hand dryer doesn't sound so appealing when compared to modern,  state-of-the-art, contactless hand dryers.
Some commercial restrooms, however, might still rely on outdated and inefficient push-button operated hand dryers, which could harbor germs. That's why in this new normal, it's critical for restroom owners to think one step ahead and upgrade to contactless hygienic hand dryers that are more energy efficient. 
In their blog, our member Excel Dryer talks about innovative touch-free hand dryers and why they are the right choice for your facility.