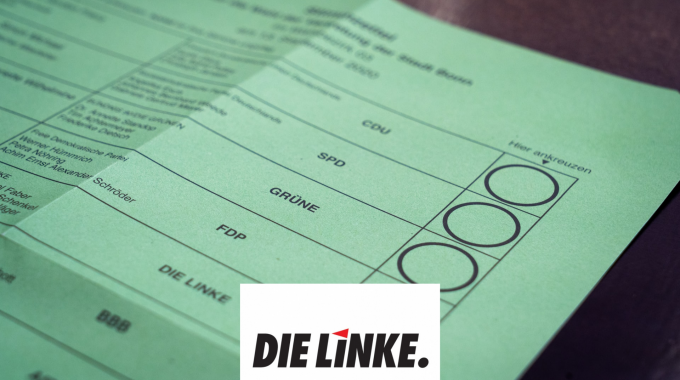 Answers from German Parties to our Questions on electric Hand Dryers
Germany elects a new parliament on September, 26th 2021. During the current German election campaign, the eHA has asked the parties how they intend to deal with the issue in the future – in the event of government participation from the fall onwards. The party "DIE LINKE" answered our questionnaire.
How will you shape the regulations for public washrooms and toilets (incl. workplaces) in the future so that electric hand dryers are used as widely as possible in Germany?
An important basis for further political measures would be an update of the guide to environmentally friendly public procurement of electric hand dryers by the Federal Environment Agency. To this end, it could be useful to commission a comparative life cycle assessment with the alternatives (paper towels or cotton towels). When these results are available, the legal basis could be adjusted.
What is your view with regard to the energy efficiency and environmental friendliness of electric hand dryers compared with disposable paper or textile towels?
The German Federal Environment Agency (UBA) came to the conclusion that high-speed dryers (jetstreams) performed best in the simplified analysis. Among other things, they had the lowest impact in the greenhouse gas potential category. The UBA continues: "However, the use of jetstreams in drying operation is often described as a nuisance due to their noise emissions. A hygienic review of the hand drying systems in the study also found that there are no concerns with any of the systems. In the case of blower dryers, however, the Federal Environment Agency makes a restrictive recommendation that they should not be used in sensitive areas such as hospitals."
What are you doing to ensure that no rash decision is made in the future, as in March 2020, which stated that electric hand dryers are unhygienic per se? There is no scientific evidence for this.
In order to provide political decisions with a sound scientific basis, it is important to commission credible scientific institutions as early as possible to carry out appropriate studies with an open mind and to make the results available to decision-making bodies.
In your opinion, what requirements should manufacturers fulfill with regard to the circular economy and sustainability? How should the requirements of the EU Ecodesign Directive be implemented in Germany?
With regard to the circular economy, the devices should be designed to be as durable as possible. It should be possible to open the devices and remove individual components using commercially available tools without damaging the housing or other components. The manufacturer should publish repair information. Manufacturers should consider remanufacturing or refurbishing or make the necessary contributions to make it possible. The standards of recyclable design and construction should also be considered. It is also important for the sustainability of the devices to keep stand-by consumption and noise during use low.