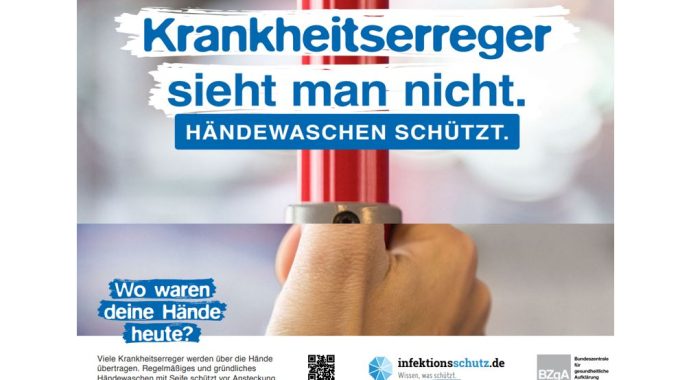 "Where Were Your Hands Today?" – Raising Awareness for Hand Washing – and Drying
Hand hygiene is not only important in the Corona pandemic; numerous diseases can be prevented in this way. According to the results of the Covid-19 Snapshot Monitoring (COSMO) conducted by the University of Erfurt, Germany, 91.8 percent of the population is aware of the importance of hand washing. Nevertheless, 18.6 percent of the population do not follow the recommendation to wash their hands for 20 seconds.
The "Where Were Your Hands Today?" initiative
To raise awareness of hand hygiene among the population, the German federal center for health education is motivating people with its "Where were your hands today?" poster series. Such creative ideas can also help make handwashing a regular part of everyday life, even among children. The initiative is intended to inform the population about the importance of hand hygiene, especially during the current pandemic. Pressing the stop button on the bus, paying with cash or entering the PIN when making cashless payments – the motifs illustrate everyday situations in which pathogens can be picked up via the hands.