Interview With eHA Founding Member ELECTROSTAR
3.
Interview With eHA Founding Member ELECTROSTAR
Hand Dryer Industry Is Building A Worldwide Association
During the last years there has been a lot of discussion whether electric hand drying is hygienic or not. Myths and various stories are being told on TV, in newspapers, magazines and on the web while the technology is on the rise. More and more public facilities, shopping center, restaurants, gyms and stores installed them at their toilets. Companies from the electric hand dryer industry now got together building a worldwide association, called the electric Handdryer Association (eHA). In this series of interviews eHA founding members talk about their plans and why electric hand drying will be the system of the future.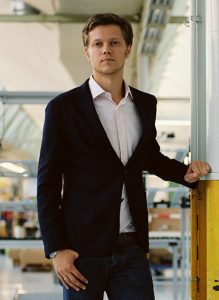 Question: You and your company are about to found the electric hand dryer association together with other big players from the hand dryer industry. What is your motivation?
Roman Gorovoy: Our whole industry has to communicate that electric hand dryers are a hygienic, ecological and sustainable alternative to paper and fabric towels. Only with an united effort we can create better understanding, a wider acceptance and a growing market. Currently we are confronted day by day with the defamatory PR-campaigns against electric hand drying. We need a strong and united voice to publish facts about efficiency, superb hygiene and environmental friendliness of electric hand drying. On a clearly international level.
Question: Is there any visible trend in your main sales market or country where the use of electric hand dryers has raised? Which sectors are offering the strongest growth prospects?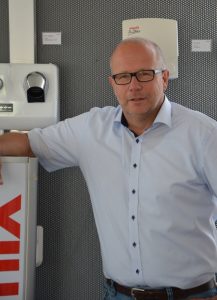 Johannes Behrens: Electric hand drying is already a significant part of the market and growing. But by convincing more stakeholders and decision makers with profound arguments we can add additional sectors or improve current channels. A clear positive trend is visible in the food industry, in wellness and leisure facilities as well as in industrial and office buildings. But there are several other quick growing sectors where we have big potential to replace more and more paper and fabric towel solutions. Public health, hospitality and public transport, to name just a few.
Question: There are allegations that electric hand dryers are not hygienic? What do you say about it?
Johannes Behrens: The hygienical harmlessness of electric hand drying has been confirmed by several prestigious institutions, e.g. the US National Institute of Health and the German Federal Environment Agency. Our technical solutions, e.g. HEPA filters, used in our dryer ranges ensure that electric dryers are certified for example with the HACCP quality seal. They can be used in the food industry which is one of the most demanding hygienic areas. In terms of ecology, economy and hygiene electric hand drying is state-of-the-art. Our industry needs to communicate that more strongly.
Question: Your message is: Electric hand drying is the system of the future. Why?
Roman Gorovoy: As already mentioned, we have a high standard in technology and hygiene level of electric hand drying. And we all are working hard to improve that standard. New materials, new technical solutions, new ways of using our electric devices will create even higher standards. Combined with the ecological and economical advantage and fueled by the growing environmental awareness of mankind electric hand drying will become the leading technology in the future.
You want to know more about the electric Handdryer Association and how to become a member? Contact us by mail@handdryerassociation.org or phone +49 30 20 21 58 04.